Should You Invest in a Professional Designation?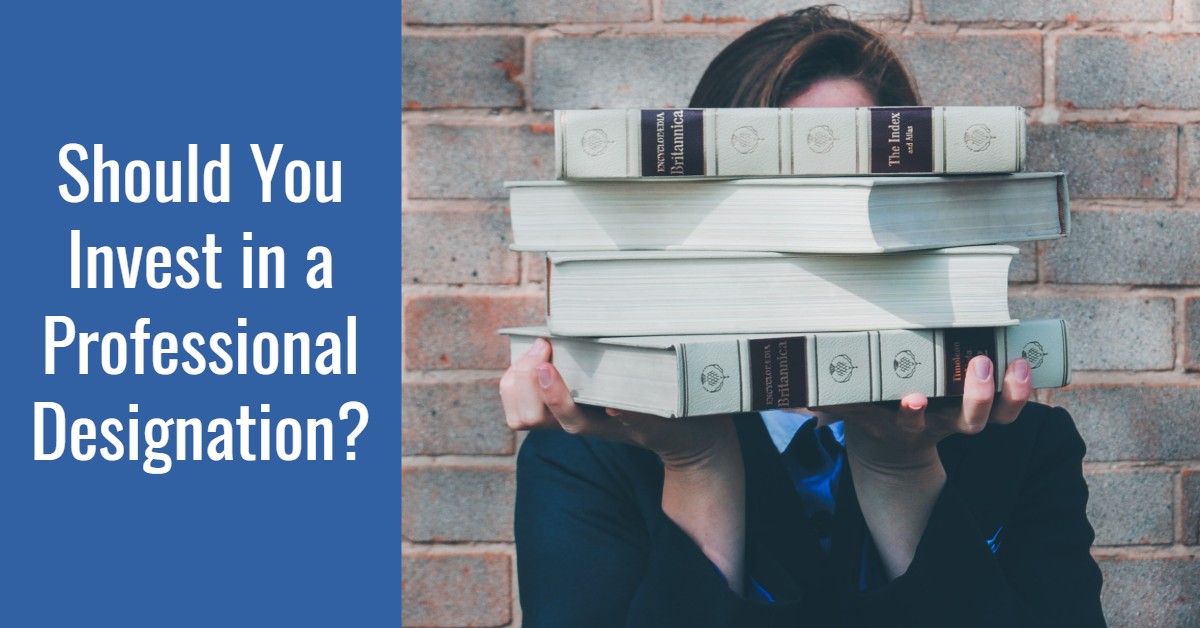 Continuing education comes with the territory for insurance professionals and one option that continues to be popular in the industry is professional designation courses. There are several choices available, each with its own requirements as well as pros and cons.
Given that there are so many options, what do agencies need to be aware of when employees want to pursue a professional designation?
Course Subjects – Professional designations are made up of a series of courses covering a wide variety of topics. Insurance professionals attend a set of courses and take the exams with a goal of earning one or more of these designations.
While this can seem like a great plan on the surface, the problem that comes into play is that there are so many subjects being covered, that an employee is spending time learning about something that does not relate to their job. In other words, they are spending hours in a class, taking an exam, and have no way of applying that information once they return to the office. This can be a frustrating exercise for the employee and a waste of agency dollars.
Quality of Curriculum – Materials for classes are not reviewed and updated as often as they should be. The employee is then at risk of being taught inaccurate information and passing misinformation onto clients. To rectify this, agencies need to take proactive action to ensure information employees are learning holds up to current case law and informing staff with any corrected information accordingly.
Testing Requirements – There is a testing component to all professional designations. The problem that can come into play is the accuracy of the test grading systems. Guidelines regarding test review are not well-regulated. This can lead to an employee falsely failing a course and being required to repeat the work all over again to continue working towards the designation.
Some employees may struggle with testing in general. This low comfort level with tests may cause stress that prevents them from getting everything they should out of the course itself.
Logistics – Designation courses have typically been offered in a traditional classroom with online education recently gaining in popularity. The classroom option can present a challenge as far as the location where the course is being offered. There will generally be travel required in order for employees to attend.
The online option may present challenges as far as making sure that the right technology is available for the employee to connect and that all privacy and proxy requirements are being met during test taking.
Whatever option the employee selects, there is a time limit associated with earning the designation. Employees need to be sure they can fulfill the requirements in the assigned time frame or risk losing credit towards the designation.
Cost – There are a couple of factors involved when assessing the cost of a designation. Each course has a fee for the class itself. Once the series of courses are successfully completed and the designation is earned, agencies will need to continue paying for annual dues and an update course for the employee to maintain the designation.
Continuing education for the sake of logging credit hours or earning a designation is not going to yield useful results. Instead, an emphasis on quality learning that elevates agent professionalism and knowledge will benefit both the employee, the client, and the agency.
For more discussion on this topic, check out the full episode of The Independent Agent podcast here!