3 Keys to Job Security in a Pandemic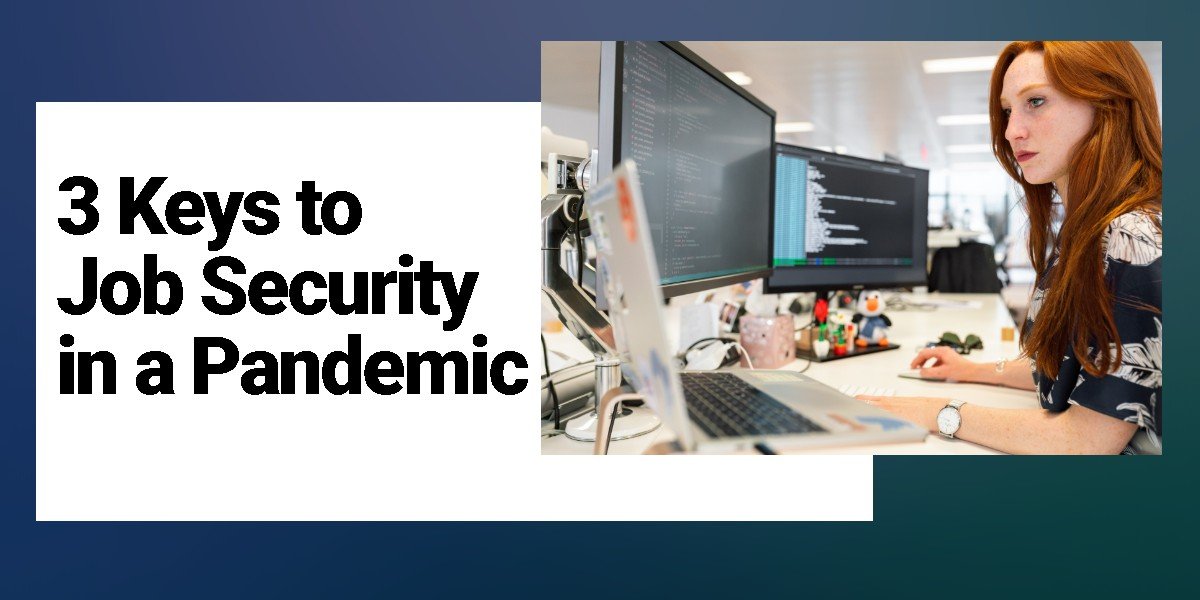 The pandemic of 2020 will impact the economy in ways that we have yet to understand fully. The insurance industry is certainly not insulated from this. While particular niches your agency serves may be able to weather or even succeed amid COVID, others have suffered unsustainable blows to their income, leaving them with no choice but to close their doors. As businesses close, their need for insurance goes away as well. This sequence of events can undoubtedly impact agencies' bottom line, leaving owners with tough choices to make when it comes to cutting back expenses, which can often mean layoffs.
While there's never any employment guarantee, here are some tips you can use to create more job security for yourself amid uncertainty.
Be a team player –
Many agencies are struggling on so many levels amid an ever-evolving pandemic. One significant challenge has been employee time, as many continue to tackle virtual work and virtual school for children who cannot return to a traditional school environment. While managers continue to accommodate employee needs as best as possible, clients still expect and need service.
Some employees may require more help than others to meet client needs. If you have time or skills that could be of value, raise your hand and offer to help. This willingness to pitch in fills a critical need of the agency and your co-workers and allows the agency to maintain service standards that clients have come to expect.
Step up your performance – (open conversations, finding solutions to problems)
Agency leaders must tackle multiple priorities in unprecedented circumstances. The situation around the pandemic continues to ebb and flow. Managers need to balance staff needs and availability against tightening budgets. Long story short, the demands far outweighs the availability of several valuable resources in many agencies.
Finding a way to minimize those concerns in your work demonstrates ownership, responsibility, and respect for your work and the agency's needs. Going above and beyond to support your clients' needs and pitching in where you can elsewhere provides much-needed relief to leadership.
Be aware of options in the market –
As some agencies may experience shrinkage and left with no option but to make cuts, others will find ways to overcome the pandemic's adversity and grow. As hard as it may be to think about leaving an agency you call home, you may not have a choice if there are layoffs. Planning for an unfortunate scenario like a layoff is not assuming the worst but does help you prepare to handle the potential situation.
To gain a better understanding of the hiring market, get active on social media, especially LinkedIn. Connect with other insurance professionals and agencies. Stay up to date on job postings and know that your opportunity is not limited to geographic location. Remote work is more prevalent in the insurance industry than ever before, which means there are no borders to where you could potentially find employment should the need arise.
While there is no way to completely eliminate the risk of unemployment, these tips will help put you in a better position to have continued success in uncertain times.
For more on this topic, check out the full episode of The Independent Agent here.