The Practical Guide to Insurance Designations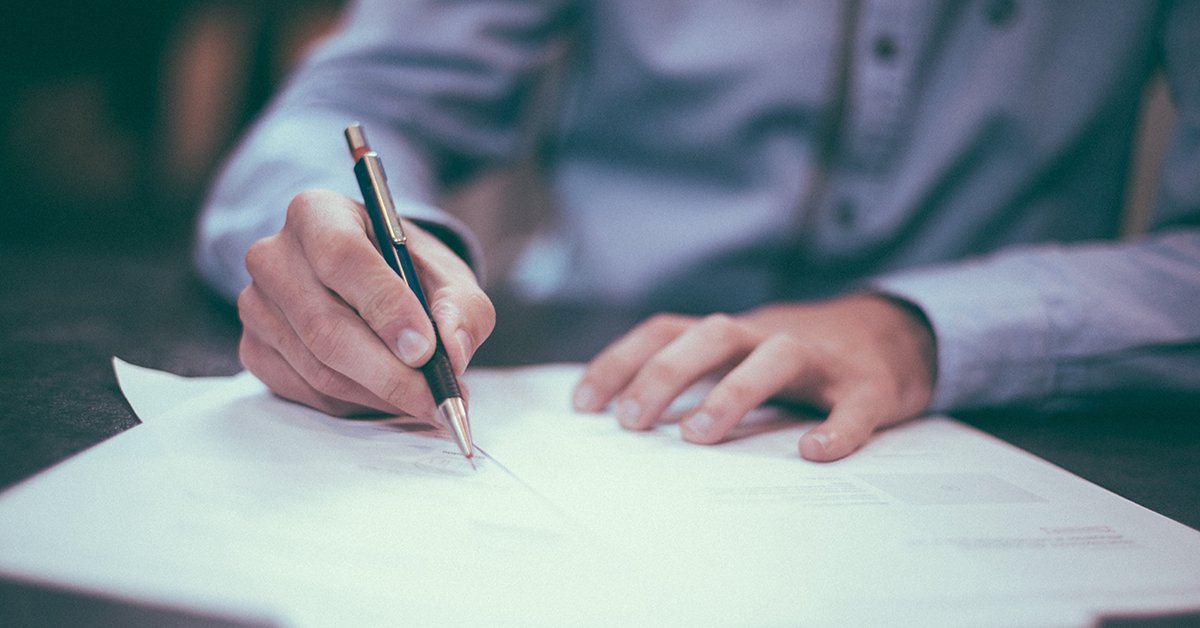 As you begin your career in insurance, it is important to understand how you can create long-term success in this industry. There is a lot to learn and, quite honestly, the learning never stops. The sky is the limit as far as options that are available to you to continue growing and developing your insurance career.
Continuing education is a critical component of being an insurance professional. First, every state has continuing education requirements that must be met in order for you to maintain your license. More importantly, choosing the right insurance training programs will provide you with an opportunity to obtain high level insurance knowledge that increases the value you bring to the agency you work for and the clients you serve.
When evaluating all the options that are available for insurance continuing education (a.k.a. CE), you will find that the insurance industry provides the opportunity for agents to earn professional designations. You may look at this and wonder what are insurance designations? Simply put, an insurance designation shows the completion of advanced education in a specific area. A designation requires an individual to complete specific insurance courses and certification exams.
Fortunately, there is an abundance of options when it comes to obtaining a professional designation. Courses cover a variety of topics with varying levels of difficulty from introductory, intermediate, and advanced.
With all this information in mind, the question you are now faced with is, "What insurance designation do I get?"
Here is a closer look at some of the most common designations:
CISR – Certified Insurance Service Representative: The CISR program was created by The National Alliance and is meant for individuals with roles focused on servicing the day-to-day needs of clients.  The primary goal of this series is to help those in customer service roles enhance the knowledge and skills needed to advise and build stronger relationships with clients.  
CISR requires the completion of 5 out of 9 classes with a multiple-choice exam at the end of each. Optional courses in this program include Agency Operations, Commercial Casualty I, Commercial Casualty II, Elements of Risk Management, Insuring Commercial Property, Insuring Personal Auto Exposures, and Insurance Personal Residential.
*CISR designees can also earn their CISR Elite designation by successfully completing all 9 of the courses listed above.
For more information on the CISR Insurance Designation, click here.
CIC – Certified Insurance Counselor: The CIC coursework is offered by The National Alliance and the information presented is more in-depth and advanced than that of the CISR course. The CIC program offers a wide variety of topics allowing agents who pursue this designation to expand their knowledge in several areas.
CIC requires the completion of 5 courses and exams in order to earn the CIC designation. Each class includes 16 hours of instruction with a 2-hour essay exam at the conclusion of the class. Optional courses for this designation include Agency Management, Commercial Casualty, Commercial Multiline, Commercial Property, Insurance Company Operations, Life & Health, and Personal Lines.
To learn more about the CIC Insurance Designation, click here.
CRM – Certified Risk Manager: The CRM designation is another program offered by The National Alliance. CRM classes are designed to help agents build expertise and become more proficient in the 5 steps of risk management. Coursework is focused on analyzing, financing, controlling, identifying, and managing risk for clients.
The CRM designation is earned through the completion of 5 classes and exams. Courses include Analysis of Risk, Control of Risk, Financing of Risk, Practice of Risk Management, Principles of Risk Management. Each class provides 16 hours of instruction with an exam at the conclusion.
For additional details on the CRM Insurance Designation, click here.
ARM – Associate in Risk Management: The ARM designation focuses on helping individuals develop deeper knowledge on various elements of risk management including analysis and implementation techniques, risk retention, risk transfer, and risk financing.
In order to earn the ARM designation, individuals are required to complete 4 self-study courses and exams. The ARM course work covers a wide range of topics including Risk in an Evolving World, Holistically Assessing Risk, Successfully Treating Risk, and Ethics.
To learn more about the ARM Insurance Designation, click here.
AINS – Associate in General Insurance: The AINS designation is a professional insurance designation offered by The Institutes. The AINS courses provide an overview of general insurance information allowing attendees to build a solid foundation on basic insurance principles.
Individuals wishing to obtain an AINS designation will need to complete 4 courses and exams. The AINS coursework starts with core learnings of Property and Liability Insurance Principles, a concentrated course on Commercial or Personal Lines, an elective, and ethics.
For more information on the AINS Insurance Designation, click here.
AAI – Accredited Advisor in Insurance: The AAI designation courses are provided by The Institutes and designed for agency employees in any role. The information covered provides an extensive review of all elements of the Property and Casualty Insurance Industry.
The AAI designation is earned by completing 4 self-study courses and exams. The AAI coursework provides education Foundations of Insurance Production, Multiple-Lines Insurance Production, Agency Operations, and Sales Management and Ethics.
To learn more about the AAI Insurance Designation, click here.
CPCU – Chartered Property Casualty Underwriter: CPCU is a professional certification designed for individuals desiring to pursue in-depth information on risk management concepts. The complexity of information associated with this designation makes it one of the most difficult to obtain and is held by only a small percentage of industry professionals.
Earning the CPCU certification includes completion of 9 courses and 8 exams beginning with core concepts: Foundations of Risk Management and Insurance, Insurance Operations, Business Law for Insurance Professionals, and Accounting for Insurance Professionals. Individuals pursuing this designation will also be required to complete 3 commercial or personal lines classes and an elective course on techniques, practices, or strategies in risk management and ethics.
For more details on the CPCU program, click here.
QEBS – Qualified Employee Benefits Specialist: The QEBS designation is provided by Total CSR for individuals new to the insurance industry.  Coursework provides practical insurance and customer service concepts for Group Employee Benefits which individuals can easily apply to their jobs.  
QCLS – Qualified Commercial Lines Specialist: The QCLS designation is provided by Total CSR for new hires with limited insurance experience in Commercial Lines.  Coursework provides practical insurance knowledge that explains associated job duties as well as coverage knowledge.
QPLS – Qualified Personal Lines Specialist: The QPLS designation was created by Total CSR for individuals who completed coursework on Personal Lines. Coursework emphasizes practical knowledge that applies to daily job duties as well as detailed insurance coverage information.
PCIA – Professional Commercial Insurance Advisor: The PCIA designation from Total CSR is for individuals with some experience in the insurance industry.  The advanced coursework provides a deeper dive into Commercial Lines knowledge, showing that the individual with this designation is truly a Commercial Lines insurance expert.    
To earn these designations, an individual must complete self-paced online training for one of the following programs:  Commercial Lines, Personal Lines, or Group Benefits.  The courses also include quizzes throughout the program to increase retention of critical insurance and customer support information learned in the previous weeks. There is a final exam at the end of every course as well.
To learn more about these designations, click here.
There can be a lot of work involved in earning a professional insurance designation. However, if you plan to make a career in the insurance industry, investing in your development is critical to your ongoing success. Not only will it provide you with a sense of accomplishment, but it will also help you build your confidence and credibility as an insurance professional as you build your industry knowledge. Designations send an important message regarding the level of dedication you have to your career, your clients, and the agency where you work. Given the competitive nature of insurance, it is important to find ways to stand out in the crowd and an insurance designation is a great way to do that.
A career in insurance provides endless opportunities for advancement. Whether you earn one or multiple designations, the effort put forth demonstrates your commitment to your profession and will allow you to continue reaping the benefits of a long-term, rewarding career in insurance.